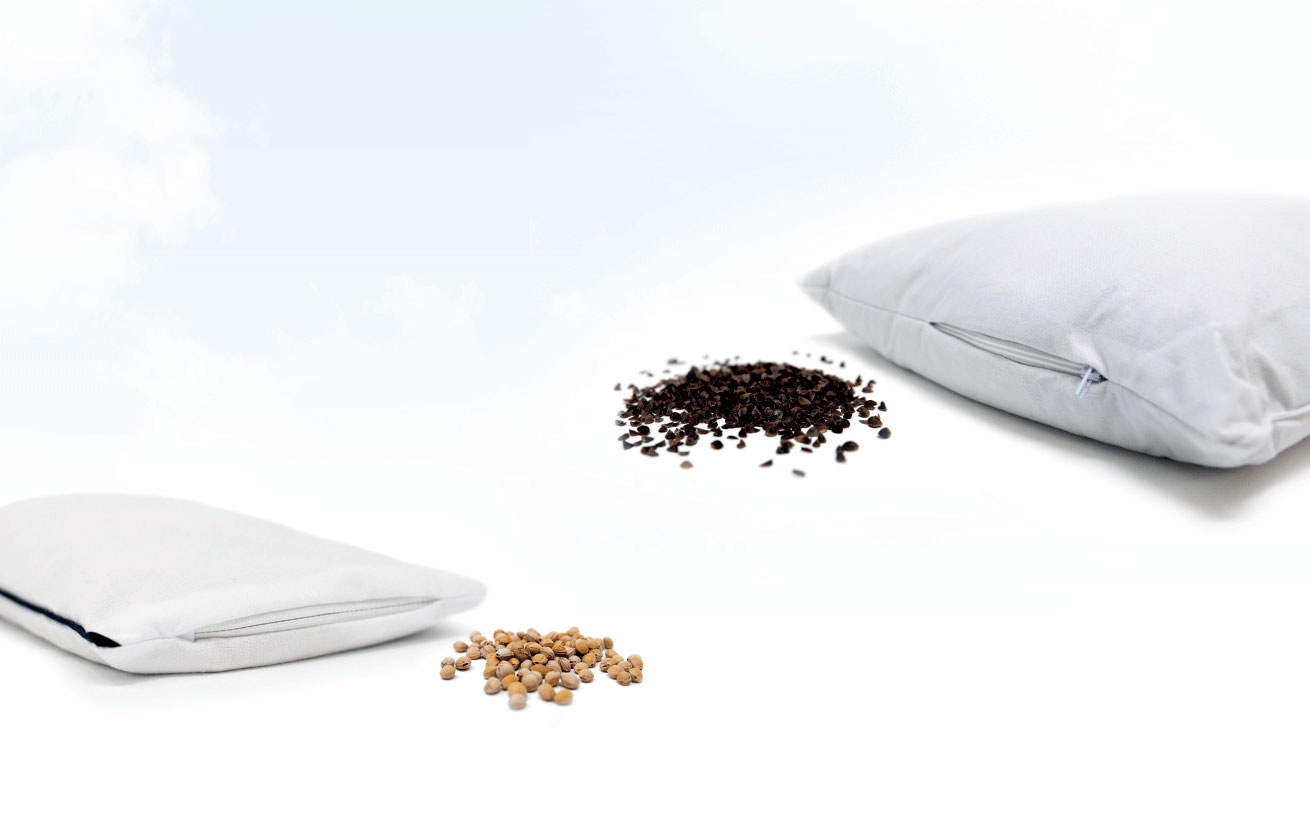 What are the differences between pillows with buckwheat hulls and those ones filled with cherry stones?
"Leon" and "Gabriella" pillows are fundamentally different. While they might look similar, they have contrasting qualities. Buckwheat hulls used in the Gabriella line are more malleable due to their smaller size and offer the highest level of support for your back and neck. On the other hand cherry stone pillows from the Leon line can retain temperature for a long time. Thanks to the cherry stone benefits they can serve as a warm or cold compress (after freezing or heating according to our instructions).
The buckwheat hull pillows from the Gabriella line are only suitable for use as a pillow. High temperature degrade the hulls slightly – they'd become brittle and would easily be damaged and lose some of their benefits,  it is not recommended to expose Gabriella pillows to high temperatures.
The Leon line will be a great choice if you require a compress made from all organic materials which will provide a warm, or cooling touch. In contrast the buckwheat hull pillows from the Gabriella line are a better choice if you are looking for an organic bed pillow.
Memory foam, down and feather pillows will gradually become warmer storing an excessive amount of body heat; If it is a warm summer night, or you are suffering from a fever a warm pillow will not be a great choice for those circumstances . A pillow from the Gabriella line is filled with buckwheat hulls which cause the pillow to be highly breathable and will provide a comfortably cool pillow for the whole night creating a satisfying and relaxing sleep.
Pillows from both lines are made from organic materials, sourced from Europe and have very high quality pillowcases.
Both are sewn in Ireland, prepared for you with care in Carlow. If you'd like to acquire more information about any of our products, feel free to ask!